5 Reasons You Should Always Stage A Home, Even In a Hot Market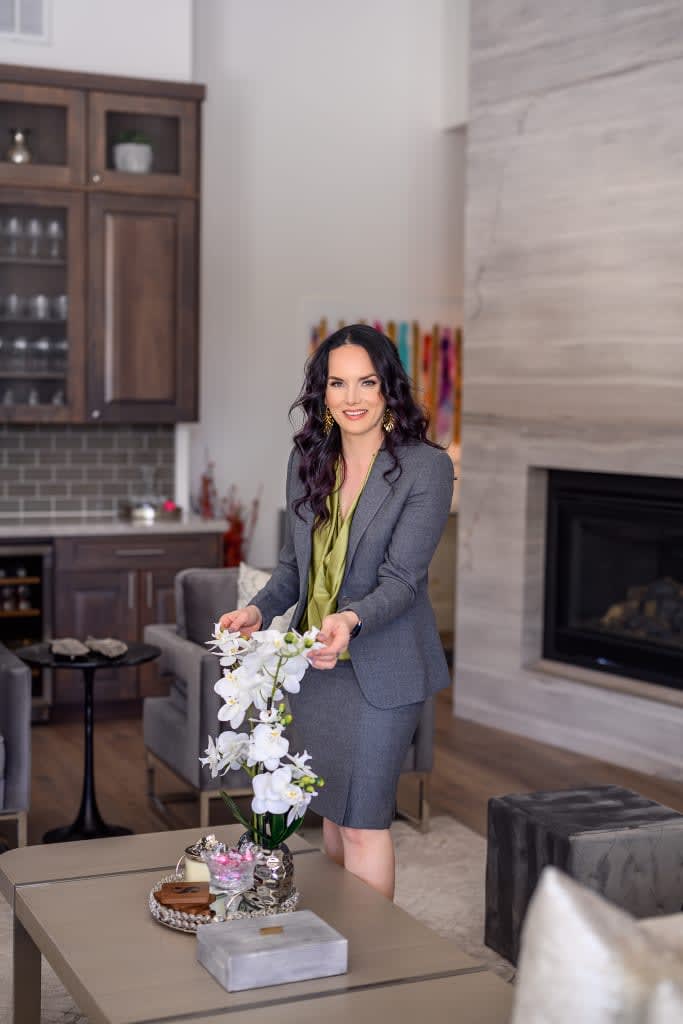 In the market to sell your home? You are probably considering working with a qualified Realtor® and analyzing the competition, but have you thought about staging your home? Even in a hot seller's market with record-low inventory, staging a house to sell still has proven benefits. Consider the following reasons, why staging a home plays a vital role when it's time to sell.
1. Staging Makes a Great First Impression

In a hot seller's market, buyers have an increased sense of urgency to find a home and put in an offer. This can often lead to heightened emotions that quickly connect with a great first impression. A staged home will catch a buyer's attention from the moment they see the online listing and continue to the moment they step in the front door.
Staging could even lead to sight-unseen offers that are not unheard of in a seller's market. Staged listing photos can give buyers more confidence in the home without having to be physically present, leading to a fast, and often cash, offer. In fact, 82% of buyer's agents said staging made it easier for their buyers to visualize a property as their future home, according to a 2021 study by the National Association of Realtors®.
2. Staging Highlights Your Home's Best Features

Staging brings out the best in your home. A professional stager will use furniture that compliments everything your home has to offer. Whether that means creating a breakfast nook near your bay window or using a large corner sectional to maximize available seating, staging allows a potential buyer to accurately envision how the home would benefit them day-to-day.
In smaller rooms or rooms with an undefined purpose, staging can help clear up some of the unknowns and concerns potential buyers may be faced with. Even if you do not have the budget to stage your entire home, staging just the main areas like the living room, dining room, and primary suite will have an enormous impact on buyer satisfaction.
3. Staging Helps Buyers Overlook Minor Issues

While you certainly do not want to withhold information about your home from potential buyers, staging ensures the less desirable features are not front and center. Minor issues, like damaged trim or outdated light fixtures, will be the first thing a buyer sees in an empty, not staged home.
You can count on your staging professional to make sure these issues are not the main focal point of your home. By adding layers of fabrics and accessories, your home will take on a lived-in, comfortable feel that will delight potential buyers and keep their minds focused on the function of the space as a whole.
4. Staging Can Make Your Home Feel Bigger

Staging will make the rooms in your home feel purposeful, livable, and, yes, even larger. While it may seem counterintuitive, empty space with no defined areas will feel smaller than one with strategically placed furniture. Your professional stager will use furniture pieces that fit the scale of your space to maximize what the home has to offer.
Staging is especially important if your home has an open floor plan. The staged furniture will help create functional zones for gathering, eating, and hanging out, so your buyer is not overwhelmed and can get a sense of what the space is truly capable of.
5. Staging Has a Proven Return-on-Investment

If you are still not convinced staging your home is worth it, the numbers will speak for themselves. Staging a house to sell is often linked to a better seller outcome with a more satisfied buyer and a higher selling price.
The 2021 Profile on Home Staging by the National Association of Realtors® found that 23% of buyer's agents said that staging increased offers between one and five percent. With the average price of home staging hovering around $1,500, there is a great likelihood your staging will pay for itself and then some.
A professional home stager will know just how to get the most bang for your buck when it comes to staging a house to sell. In the Greater Phoenix Metro area, consider the services of Alexia Bertsatos. Not only is Alexia a qualified and proven local real estate agent, but she also leverages her more than 20 years of experience in the interior design industry to offer staging services and interior design advice to all her clients.
For a one-stop-shop for all of your real estate and staging needs, contact Alexia today at 480-277-4120 & [email protected] or visit her website at www.alexiabertsatos.com.